BANG & OLUFSEN PASADENA
Independently owned and operated
Opening Hours: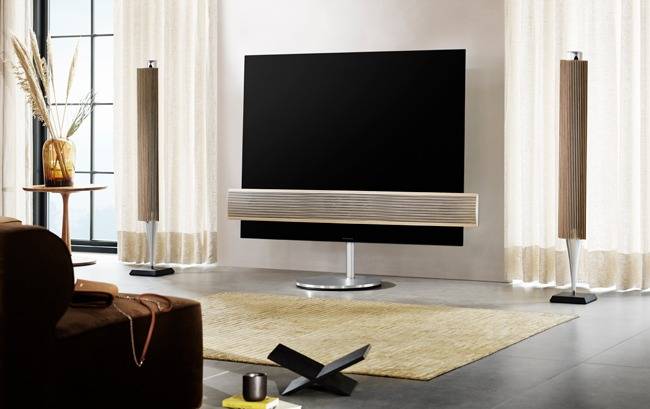 Bang & Olufsen Pasadena Now Open!
At Bang & Olufsen of Pasadena, we are passionate about elevating smart home living with our cutting-edge electronics and full-home integration products and services, offering the latest advancements in smart TVs, motorized window treatment, lighting control, home theater systems, and highly sophisticated speakers. No matter your needs, our Pasadena home theater speakers and electronics store can elevate your home entertainment experience through our powerful sound systems, converting your evening at the movies into a truly evocative experience. From our wireless high-end speaker systems and luxury TVs to our high-end headphones, our Pasadena electronics store is fully committed to providing you with the highest quality products available on the market. Whether you are looking to entertain guests or curl up for a relaxing evening, our Pasadena home theater experts can guide you through the installation process from start to finish, providing you with acoustic and visual design for your home theater and sound systems. Through our focus on exceptional client service, we can ensure that your speakers, luxury TVs, and audio systems will be fitted to the precise layout of your home.
For more than 90 years, Bang & Olufsen has led the way in the technological market for audio and visual equipment. If you're searching for the finest quality, design, and artistry in home entertainment systems, then look no further than the remarkable products available at our Pasadena home theater, speakers, and electronics store. Our high standards don't simply extend to our inventory; we also care about guiding you through the process, ensuring a seamless installation. From our proven values of customer service to our extensive list of intelligently integrated products, we are committed to connecting you with the equipment and lifestyle you deserve. This penchant for innovation, service, and superior design has consistently set us apart in Southern California, making us a one-stop-shop for taking your home electronics to the next level.
At Bang & Olufsen, our Pasadena home theater experts are excited to assist you with all of your audio and visual electronics needs. Browse our diverse selection of speakers, headphones, luxury TVs, and smart home systems online, or stop by our store for an immersive experience!
We're excited to welcome new and past customers to Bang & Olufsen Pasadena! We'd like to invite you to safely schedule a one-on-one appointment to visit our showroom to learn about our latest products and how you can elevate your smart home living.
Our Bang & Olufsen team of professional installers is ready to customize your in-home audio systems that will complement and enhance every interior. Our services and product offerings also include full home integration inclusive of high definition smart televisions, lighting control, motorized shades and curtains, and more! Enjoy the unparalleled sound, design, and craftsmanship that only Bang & Olufsen has to offer.